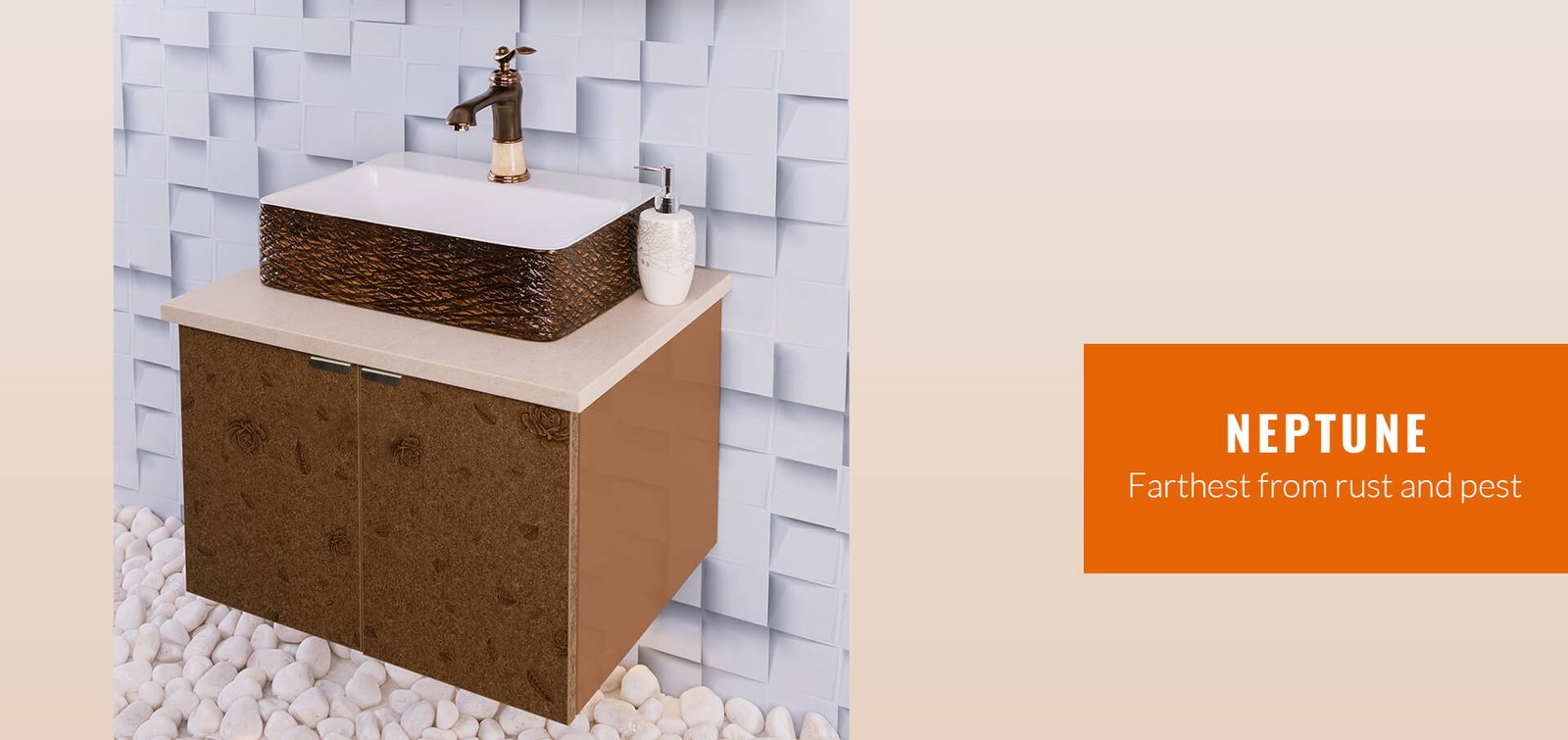 Depth: 19 inches
Height: 16 inches
Depth: 19 inches
Height: 16 inches
Depth: 19 inches
Height: 16 inches
Depth: 19 inches
Height: 16 inches
TUSKER STAINLESS STEEL 304 VANITY CABINET
NEPTUNE IS THE BEST SUIT FOR RESTROOMS / BATHROOMS
Tusker's Neptune vanity cabinet is as precious as the planet since the resistance and hygiene properties keep it at the safest distance from the heat, stains, rust, pest, shock, and scratches. The qualities are one of a kind because of the SS 304 grade stainless steel. This is the best choice as a hygienic solution requiring minimal maintenance to maintain high levels of cleanliness. The cabinet adds durability and ensures a long-lasting service with the best experiences. Tusker's Neptune vanity cabinet provides you storage that fits your needs and personal style. The precious look is certainly, the owner's pride and with time becomes the most valuable possession. It adorns the look of one's washroom while also creating a convenient storage area for various items.
This vanity cabinet comes with a sleek, ceramic top to complement most bathroom themes
Equipped with soft-close doors and full-extension drawer runners, the cabinets let you place or take out items quickly and with minimal noise
The inner structure of the vanity cabinet is crafted with SS 304 grade stainless steel and the outer surface comes with different color options.
Basin Bowl: Ceramic
Shutters: Designer Laminate
Cabinet Material: SS 304 Grade