INNOVATIVE & REVOLUTIONARY MODULAR KITCHEN CABINETS
TUSKER SS304 KITCHEN MODULES
Who We Are ? A Leading Manufacturers For Stainless Steel 304 Grade Kitchen Cabinets !!
Visualize this – A gigantic Indian Elephant charging through the woods.
Wild, yet magnificent! That's the Tusker-Kitchen cabinet makers in India, our inspiration: Uprooting the old and making way for the new.
Tusker introduces a scintillating kitchen experience that echoes the Tusker's immeasurable strength, captivating grace, and beauty.
Feel like a world-class chef in your own home with maintenance-free, fully customizable, stainless steel 304-grade kitchen cabinets from Tusker…
The Tusker Team
Let's Explore The Primacy Of Stainless Steel Kitchen Cabinets
LONGEST LASTING KITCHEN CABINETS FOR EVERY LIFESTYLE
Stainless Steel Kitchen Cabinets
Our stainless steel kitchen cabinet's components are perfectly suitable for the Indian style of cooking as they provide convenience, and make cleaning fast and easy.
Latest News -Kitchen Cabinet Makers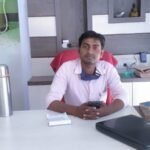 Sonu jaiswal
We are completely satisfied with the stainless steel 304-grade kitchen cabinets. The commitment portrayed by Tusker's team is commendable and recommend Tusker India for the modular kitchen cabinets
Sonu jaiswal
kitchen pro Gorakhpur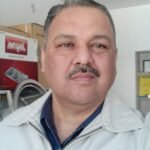 Rajput
At Tusker India the products I got are noise-free and good-quality material at a reasonable price. The staffs and their simplicity, professionalism and compassion made the experience more comfortable and enjoyable. Tusker's team were very kind to make everything occur as per plan and gave a good end-to-end customer service. Best place to buy stainless steel 304-grade modular kitchen cabinets.
Rajput
Rajput enterprises Bareilly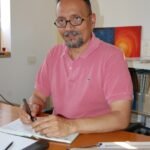 Anant Swami
" Scientific precision & hygiene in kitchen cabinetry is best possible in stainless steel. I congratulate TUSKER for effectively filling this void in india & wish them the best to soar globally "
Architect Anant Swami
prinicipal D+ A Architects with over three decades of experience
Contact Us
The revolutionary range of modular kitchen cabinets crafted in food grade SS304 by the the latest Laser Cutting and forming machines incorporating the European System 32 method of Cabinet Construction.
---
Prasara Innotech Private Limited #1/2A, 18th Cross, Narayana Nagar, Doddakallasandra, Bangalore-560062.